Proudly serving the Pennsylvania counties of Montgomery, Chester, Delaware, and Berks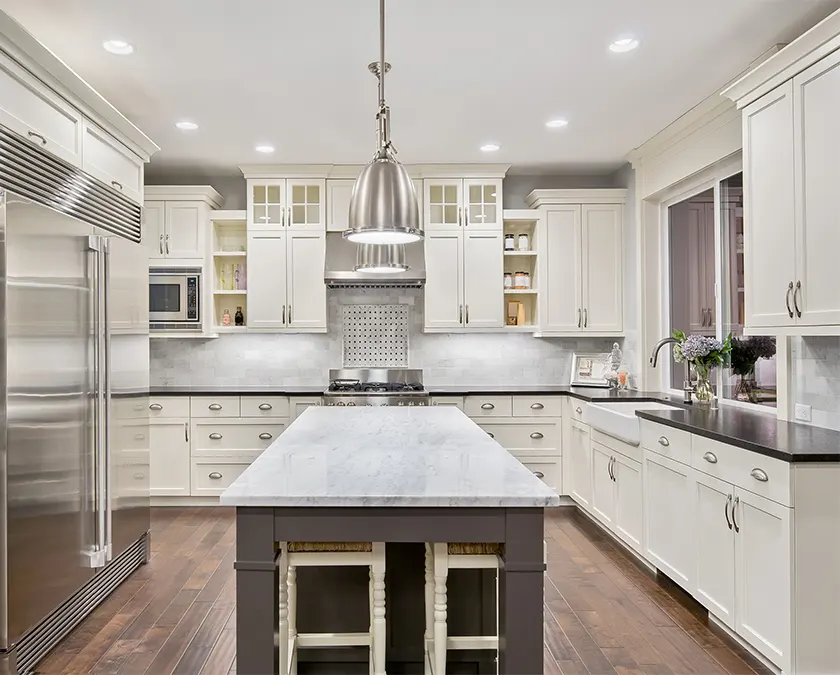 Transform Your Kitchen Into A Vibrant Space
Your kitchen is one of the most utilized spaces in your home, and is where your entire family gathers to spend quality time together. The look and feel of your kitchen should excite you every time you walk through your door, so if you think your kitchen is feeling dated, now is the time to let us help you transform it into your dream space.
Replace outdated cabinets and upgrade your kitchen countertops with high-quality materials that will last longer and give your kitchen a chic finish. With the addition of custom lighting, your whole space will brighten up and meet your personal standards.
Your kitchen should reflect your unique style, so dare to get as creative as you want! We're here to bring your kitchen to life so that you can enjoy quality time more comfortably with your family.
Relax In An Upgraded Bathroom You Love
Bathrooms are essential—they need to be functional and comfortable for everyone in your household, with no exceptions. Perhaps your bathroom is the only place in your home where you enjoy a moment of peace to yourself, making an upgrade so important if you are feeling underwhelmed and uninspired by its current state.
You can trust the 8:28 Construction Group to design your bathroom the way you've always imagined it. By replacing old features with high-end options and applying a fresh coat of paint, you can make your bathroom more functional and enticing.
Say goodbye to your current bathroom in favor of an upgraded space that's beautiful, practical, and inspiring.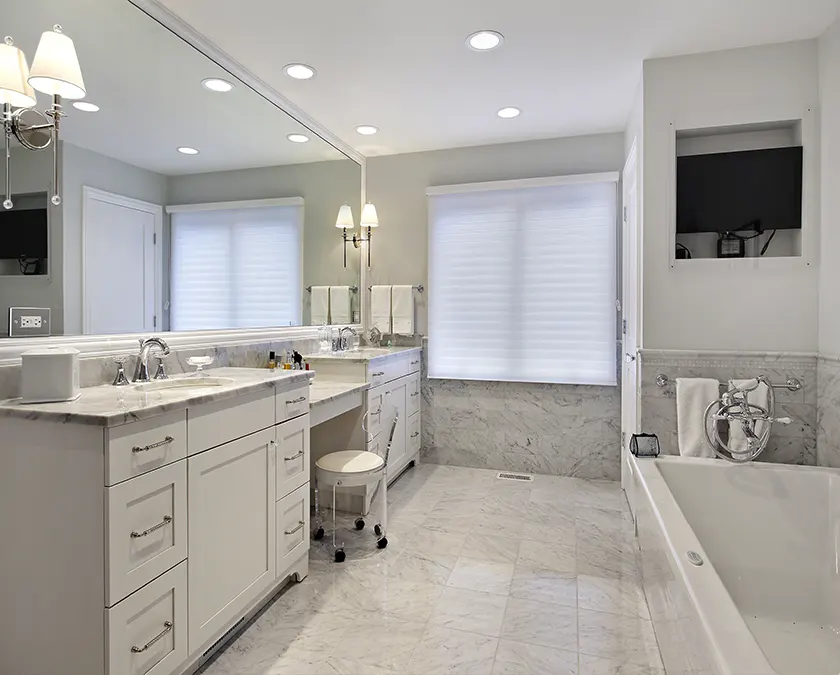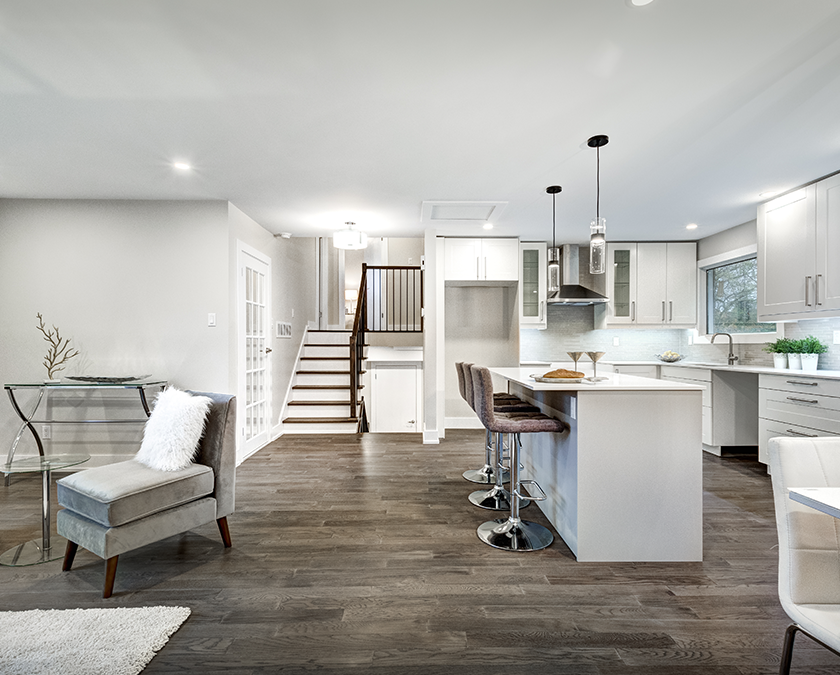 Turn Your Basement Into Your Own Versatile Space
A basement is a blank canvas that can become whatever your family needs and wants. The space allows you to be creative and customize it for whatever function you may need—from a recreation room to a full living suite. Let 8:28 Construction Group partner with you on your remodel so that you can take advantage of a basement that works for you.
So much more than a practical storage space, your basement can complement and enhance your daily life through a variety of features and upgrades, and we're here to help you give it a new purpose and a fresh look.
Our Mission Is To Have A Positive Impact On Your Life
Since starting the 8:28 Construction Group, owner Kenneth Kline had one goal in mind: add value to people's lives. Kenneth knows that there's nothing more important than spending time with family, so his number one priority is to make sure that his clients have the perfect setting to make lasting family memories.
Serving his clients and their families with integrity, Kenneth always wants to provide the experience and protection of working with a first-rate contractor. His clients become part of the family, and their happiness always comes first. Let us give you the home that you've always wanted for yourself and your family—you won't be disappointed with the results.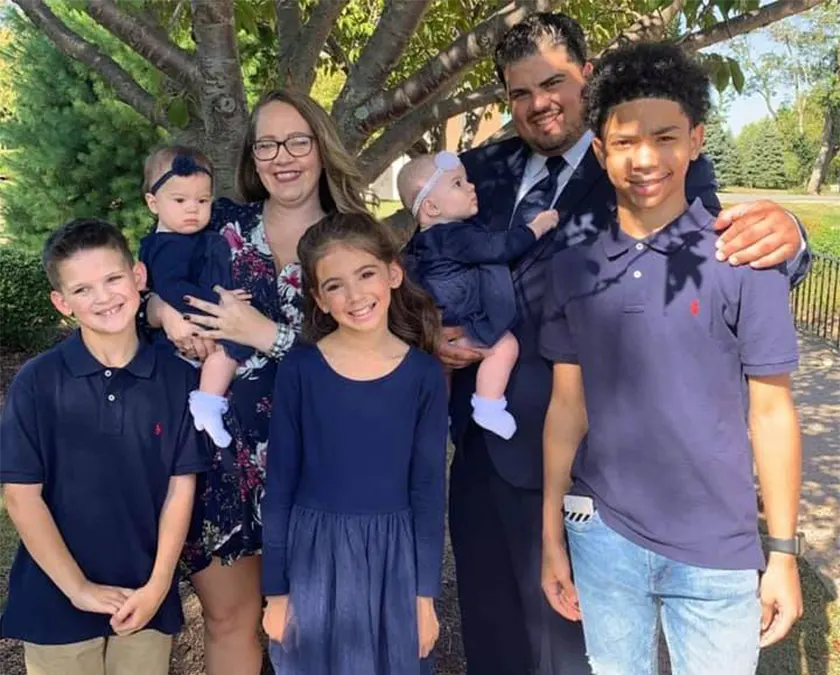 If you've been thinking about upgrading your home, our process will offer you a stress-free experience. Let's transform your living space into one that your family and friends will love.

Fill out our form and tell us what you have in mind for your home. We'll have a phone consultation to discuss your project in detail.

After we listen to your needs and understand your vision, we'll start working on your project. You and your family will be able to enjoy your upgraded home in no time.

Nothing compares to having the home you've always wanted. Now it's time to bring your family and friends together to celebrate your new living space.
Here's What Our Customers Say…
Our goal is to make sure our customers are happy with our work. Please take a look at what other satisfied families have to say about our company and services.​
Kenny and his team were incredible. My husband and I woke up to inches of water in our home and it needed a ton of work. One call to Kenny and he and his team took care of everything from top to bottom.
New flooring, drywall, paint, electrical and more. Everything was done perfectly even when presented with an extremely tight timeline.
I'd recommend Kenny and his team to anyone as he and his work will not let you down!
After months of struggling to hire a contractor for a small concrete replacement, Kenny reached out to me on here.
Kenny was great at communicating every aspect of the project and he went above and beyond every expectation. He and his team are truly upstanding guys that are dedicated, efficient, and professional.
If you hesitate to work with the typical contractor type I assure you Kenny and his guys are in a league all their own. Worth every penny!
Kenny and the 8:28 group were amazing. Everything that we discussed was done with great quality and professionalism. They were punctual and were very responsive if anything changed.
I was so pleased with their grading, concrete construction, and bricking work that I immediately recommended them to multiple friends and family.
Let Your Home Reach Its True Potential