Upgrade Your Basement And Make The Most Of Your Living Space
Proudly serving the Pennsylvania counties of Montgomery, Chester, Delaware, and Berks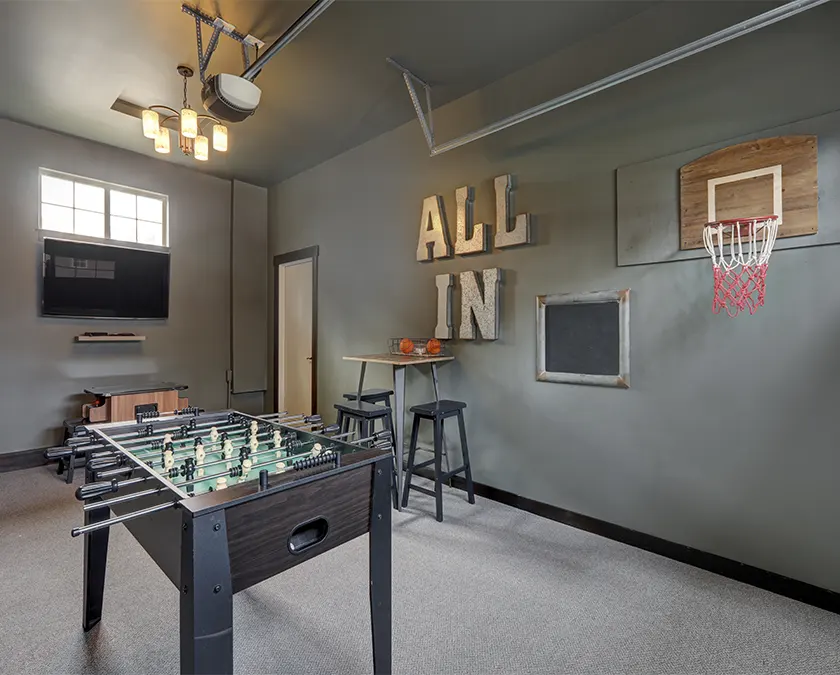 Create A Multi-Purpose Space For Your Family And Friends
We often think about our basements as extra storage spaces. While that may be one great purpose, you can also transform your basement into a comfortable space. Create an entertaining space for your family gatherings, where custom lighting sets the stage for relaxing evenings. You can even turn your basement into a game or recreation room to socialize and reconnect with your friends.
We're here to help you renovate your basement to its full potential. After proper insulation, framing, and a new paint job, we'll use our creativity and skillset to advise you on custom features that will truly make the space functional. It's time for your basement to serve you and your family's needs in a way that's tailored to you.
Here are some great upgrades you can choose for your basement:
Turn Your Basement Into A Living Suite
If you routinely have friends visit or enjoy bringing your whole family together, a fully functional basement will always come in handy. You'll never have to worry about having limited space to accommodate guests in your home again. Our team can convert your basement into a large master bedroom complete with bathroom, a kitchen, or dining area.
Your basement can allow you to maximize the usable space in your home and provide intimacy and functionality at the same time.
Make the most out of every inch of your home with a basement renovation.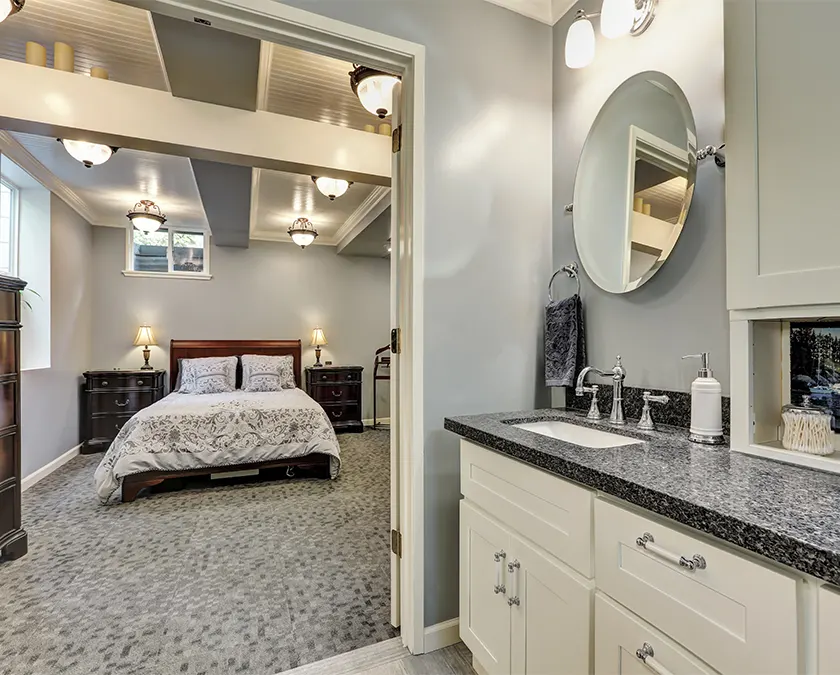 If you've been thinking about putting your basement space to good use, our process will offer you a stress-free experience. Let's transform your basement into a space that your family and friends will love.

After we listen to your needs and understand your vision, we'll start working on your project. You and your family will be able to enjoy an exciting basement in no time.

Enjoy Your Upgraded Basement
Nothing compares to having a beautiful and functional basement. Now it's time to bring your family and friends together to celebrate your new space.
Basement Renovation Pricing
We utilize our knowledge and experience to give you the basement that you deserve. Our goal is to exceed your expectations and add more value to your time spent at home.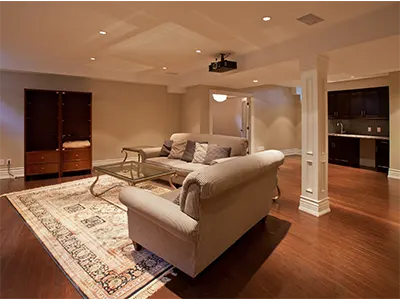 Basic Basement Renovation*
Includes wall framing, painting, new lighting, hanging drywall, electrical work, and a standard height ceiling.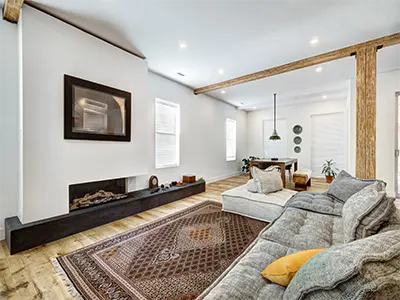 Average Basement Renovation*
Includes wall framing, upgraded electrical work, drywall, grid or drywall ceiling, plush carpet or LVP flooring, and recessed lighting.
High-End Basement Renovation*
Includes framing, high-end electrical upgrades, grid or drywall ceiling, premium recessed lights, plush carpet or LVP premium flooring, and a fully-equipped bathroom or a custom wet bar/kitchenette.
*Prices are averages and may change depending on the size of your basement and your choice of materials, fixtures, and upgrades. You'll receive an exact quote for your unique basement renovation after the in-home consultation.
Here's What Our Customers Say…
Our goal is to make sure our customers are happy with our work. Please take a look at what other satisfied families have to say about our company and services.​
Kenny and his crew were amazing! Responsive, personable and quick!
These well mannered men were very professional in every aspect, I had my basement carpet ripped out and hardwood floor and STEPS installed in less then 12 hours.
I will definitely be calling him again for more projects.
Want to take the opportunity to thank you for working with us to complete our bedroom. We are pleased with the quality of work, as well as the end results.
I worked with Kenny and he was very professional, and responsive to what needed to be done and the job was completed in a timely manner.
8:28 Construction was a blessing to work with as they always came early and cleaned up afterwards. I didn't ga e to " keep watch" while they were working.
The driveway and new block foundation really raised the curb appeal of our home when we went to sell.
Give Your Basement A New Purpose With A Complete Renovation